The production cooperation of Kazakhstan with the world brands of the auto industry continues to strengthen. Kazakhstan automobile company Allur signed an agreement on further expansion of production with General Motors
The joint work launched in 2020 in a short period of time has demonstrated an outstanding result in the industry - one of the largest investors in mechanical engineering has been attracted to the country, new jobs have been created at the start, vocational training is underway, and the product of the Chevrolet Kostanay plant has firmly established itself as a leader within the republic and is in demand in export markets
"Cooperation with the General Motors team is of great and strategic importance for the development of the industrial potential of Kazakhstan. It is important to understand that we are talking not only about the production of products, but about the transfer of technologies and expertise accumulated by our colleagues over many decades," said Roman Sklyar, First Deputy Prime Minister of the Republic of Kazakhstan.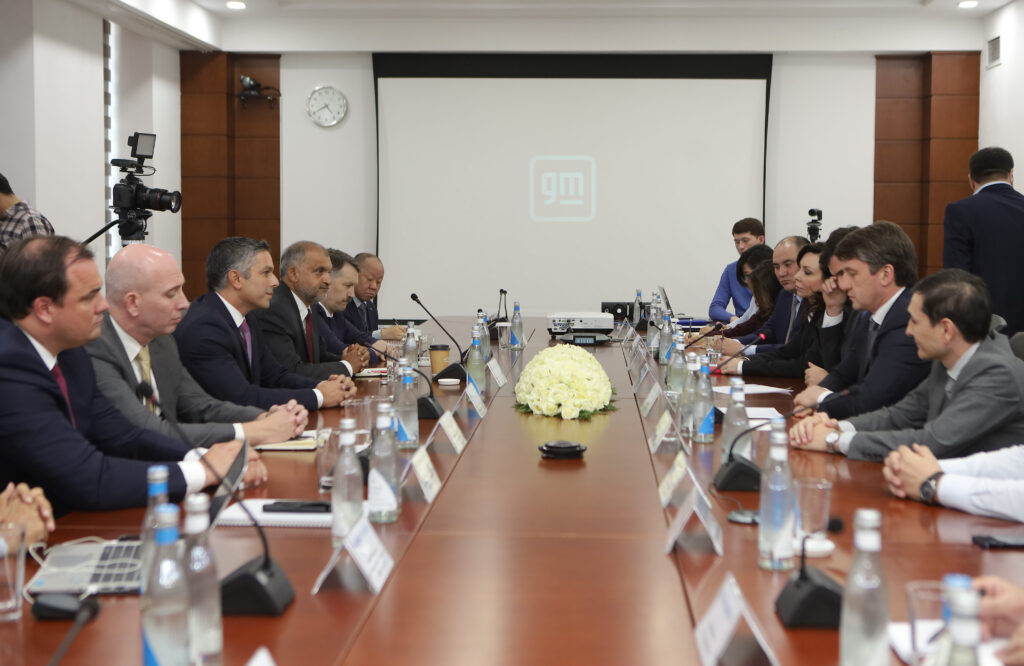 As part of a series of tripartite negotiations, the Kostanay plant Allur, in industrial cooperation with UzAutoSanoat, will supplement the line of produced cars with a new Chevrolet Onix, which will be produced by the CKD method with an annual output of 30 units per year. To implement the project, investments of about $000 million will be attracted, which will expand the production potential and provide Kazakhstanis with modern and affordable cars.
"Today, on behalf of General Motors, I want to congratulate the government of Kazakhstan on the success in this joint work. I express my gratitude to Allur for its contribution to the development of industrial cooperation. In a very short time, together we managed to make the brand a leader in the Kazakhstan market," said Shilpan Amin, President of GM International.
In the long-term plan for the development of joint work, the parties agreed on the possibility of updating and expanding the range of cars, based on the needs of the sales markets and consumer demand. Mutually beneficial cooperation with GM has already put Kazakhstan on the map of the global automotive industry, which makes the country a more attractive platform for international investors.