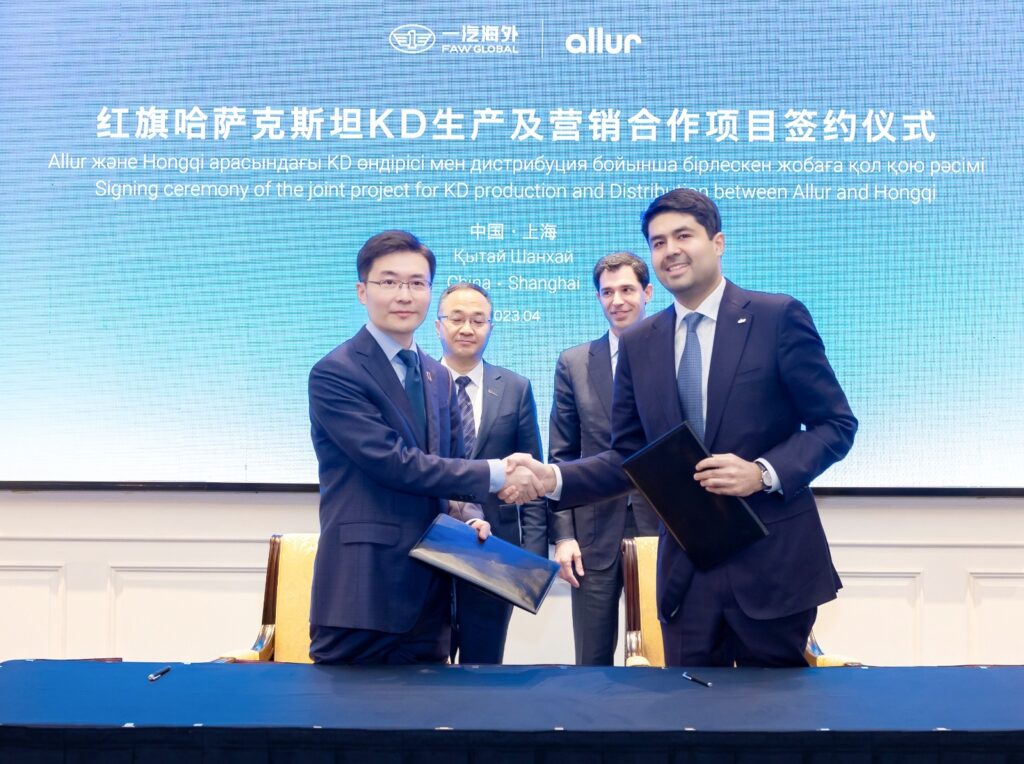 As part of participation in one of the world's largest automotive industry exhibitions, Auto Shanghai 2023, the Kazakh company Allur signed a cooperation agreement with the Chinese concern FAW (First Automotive Works). The partnership includes the production and distribution of the Hongqi brand with both premium executive models and mass-produced mid-range vehicles.
The Hongqi brand was founded in 1958, which makes it the founder of the automotive industry and a symbol of the technological development of the Middle Kingdom. In 2018, ex-designer of Rolls-Royce Giles Taylor joined the "reboot" of the project. In just three years, executive cars have cemented their image as one of the most progressive premium brands in the world.
Hongqi is constantly improving, using advanced technology and integrating oriental traditional culture with the world. The company has created a direction for the development of promising network innovations, such as artificial intelligence.
The global recognition of the history and contemporary merits of the brand is reflected in the demand for the brand in Saudi Arabia, Norway and other countries. And Kazakhstan will become the first foreign production site.
Four Hongqi models will appear in the country at once - the H5 and H9 sedans, the E-HS9 electric crossover and the HS5 gasoline SUV. Acquaintance with the market will begin gradually - from June, Allur car dealerships will present limited batches of cars, and by the end of 2023, mass production is expected to be launched at the Kostanay plant.